The alarm next to the bedside went off at 5:30AM, waking the newly-turned teenager blissfully dreaming in bed. She groggily got up. The aroma of freshly-brewed, South Indian filter coffee wafted through their apartment like every day.  Just like every day, she walked into the kitchen to find her parents chatting and laughing with a cup of coffee in their hands. On this day, however, her mother offered her some coffee. The surprised teenager hesitantly accepted it as she never had coffee before.  "How is your first cup of coffee ever, Gouthami?" asked the mom.  And thus began the teenager's (aka, me, myself, and I) journey into the world of coffee. Almost a decade and a half later, this turned into an obsession where my day does not begin without a cup of coffee. When my paralegal asked for a blog post and forwarded me links to the issue in the coffee world surrounding a process of quickly chilling coffee, I was intrigued to say the least. It only seemed fitting to begin my blogging journey with an IP article surrounding coffee.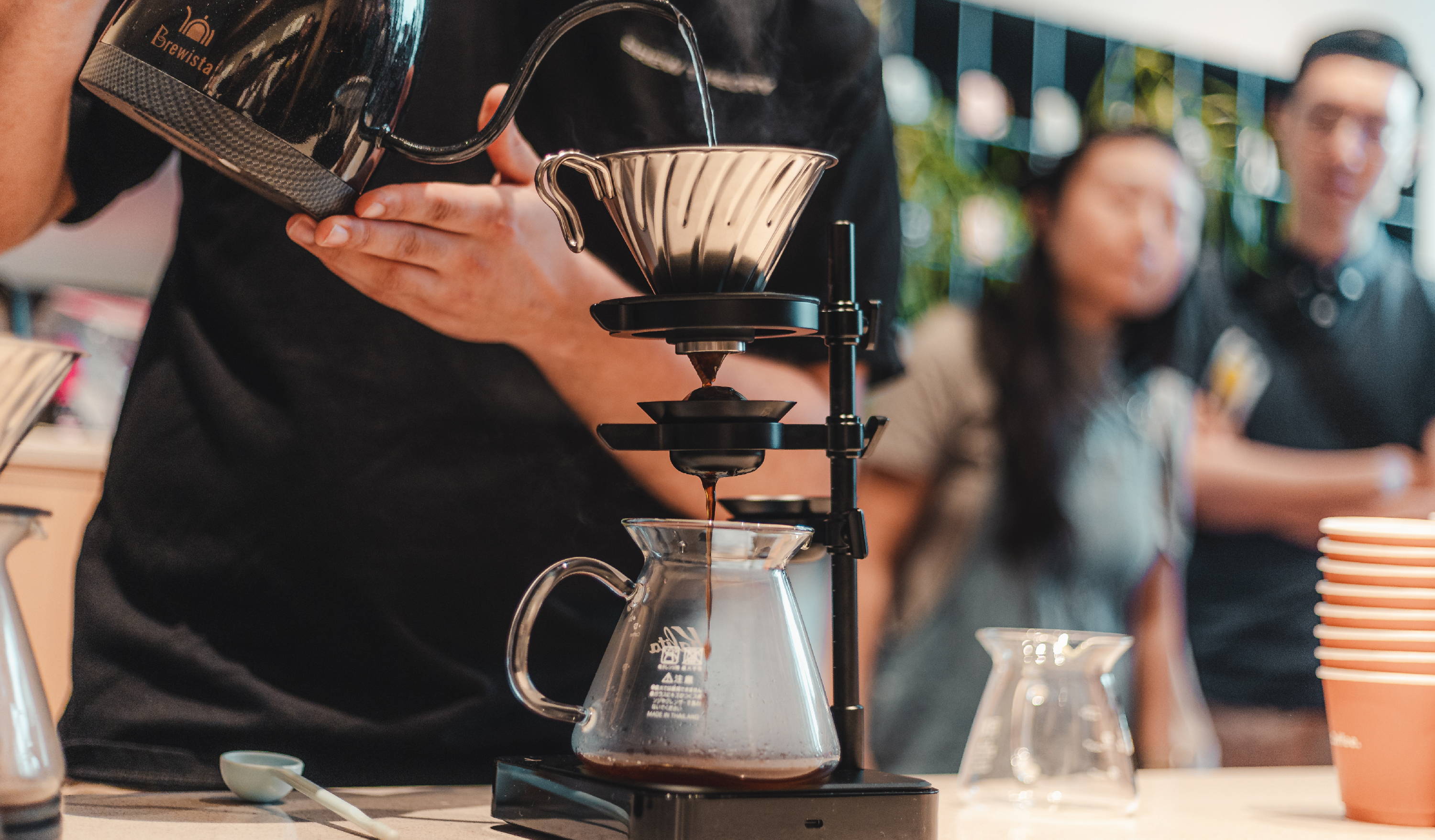 The issue surrounds the concept and system of extraction chilling.  The theory behind this concept is to extract espresso or coffee over frozen metal so as to rapidly cool the coffee as the liquid entered the cup. This method locks in more of the volatile compounds in the coffee and is said to preserve more of the flavor and aroma of the coffee. Extraction chilling is gaining popularity amongst coffee aficionados and thus there are many people experimenting with the idea and coming up with new systems and processes.  Once such system has been developed by Sasa Sestic, a world champion barista.  He founded a company called Nucleus Coffee Tools. Sasa filed a patent application covering his system and process of extraction chilling in Italy on 05 July 2021. On 04 July 2022, he proceeded to file an application under the Patent Cooperation Treaty at the World Intellectual Property Organization ("WIPO").  This application describes a cooling process and system where the freshly brewed coffee is rapidly cooled at a temperature between -10 and +10℃. This cooling system is designed to work with regular coffee machines and with espresso machines. Another coffee company, Squeaky Coffee, came up with an adapter to hold a whiskey stone which can be used to rapidly chill the coffee after extraction. Sasa took to Instagram® to publicly issue an informal cease and desist to Squeaky Coffee, and claimed that he has an "innovation patent that covers everything". This publicized the issue and coffee fans everywhere misused many patent related terms to confuse the issue further. In the end, Nucleus Coffee Tools issued a public apology on Instagram® and claimed that they were merely trying to ensure that Squeaky Coffee was not infringing on their patent pending process and system, and were not trying to impede innovation. They also claimed that they will take the conversation private.  Thus ended the public conversation.
In my opinion, this issue and the negative light shed on Nucleus Coffee Tools could have been easily avoided by consulting an IP attorney to fully understand the extent of their IP rights and enforcement options.  IP attorneys are In a unique position to have these difficult conversations behind the scenes, to compare an invention claimed in a patent application to a potentially infringing invention, and to help innovators make an informed decision about next steps. If you think you have an infringement issue, you can reach out to Hibbs Law, LLC to set up a free consultation, up to one hour, to discuss your options.
Article by: Gouthami Tufts
Gouthami Tufts is Hibbs Law, LLC's Senior Associate Attorney.